News in apps delivered weekly to your inbox on 🌮 Tuesday
🌮 TLDR
In What's Appening this week, we cover Snap's Partner Summit, boasting exciting AR tech and a new gadget we couldn't help but order immediately. Elsewhere, we take a look at Big Tech earnings for Q1, most of which will give investors sleepless nights. A report on STEPN looks at the play-to-move model in crypto apps. Our Stat of the Week sees Twitter finally hit the "edit button" by revising user numbers. And What's dAppening looks at the NFT launch that broke the Ethereum Blockchain.
What's Appening is brought to you by 3Advance, the product development team that eats, sleeps and breathes apps. You can subscribe to our email newsletter here.
🎬 Takes
📸 🗻Snap Partner Summit – AR, More AR, and DRONES
We touched on Snapchat's AR engagement in recent weeks (hint: it's off the charts), and needless to say, at Snap's Partner Summit we were treated to some of the best 'appenings in AR. It didn't disappoint. Snap showcased some of the coolest demos of AR tech in use, including Snap's ASL Alphabet Len which, if you haven't seen it already, converts 'finger-spelling" hand gestures into letters and words. As for announcements, there were many: For retailers, Snapchat's latest "Dress Up" feature now allows try-on experiences not only within Snapchat itself but also on their own apps and websites with Snap's CameraKit. There's another new feature called Director Mode that empowers creators even further, with access, for example, to greenscreen tech, and a dual-camera feature for shooting in both directions at once (though in our early trials, we can confirm that without the proper skill, this ain't pretty!). For developers, Snap announced Lens Cloud – cloud services that open up a world of possibilities for live, multiplayer experiences. Location-based offerings also allow AR objects to be placed in real-world places for others to find and interact with. But admittedly, the most exciting news for our team at 3Advance wasn't within the app at all, but in the form of Snap's latest hardware offering, Pixy. This cute little drone takes off and lands in your hand, and offers the kind of simplicity we absolutely love. They brought us Spectacles, and now a drone. But why is a social networking app continuing to make hardware like this? "Because we're a camera company", says CEO Evan Spiegel. Your apps aren't half bad either, Evan. Bring it on, we say. #WhatsSnappeninig Read More here.
🧧📉 FAANG Apps – Mixed Q1 Earnings for Tech Giants
FAANG companies – Facebook, Apple, Amazon, Netflix and Google – have been the darlings of the stock market for a long time now. But the earnings reports for Q1 2022 last week suggest the party might be over. So, where to start? Amazon reported a loss of $3.8 billion for the quarter and had the slowest year-on-year revenue growth in a decade. Netflix's revenues were up, but, as we reported last week, the first loss of subscribers in a decade tanked its stock – at one point, Netflix stock was down almost 70% this year. Apple had some good news, topping analysts' predictions and reporting one of the strongest quarters in its history. But the iPhone maker was keen to point out serious headwinds coming from supply chains in China. Google, meanwhile, missed revenue targets, albeit only slightly. As for Meta, well, it clawed back some of the users that had fled Facebook last year, causing its stock to climb. But it still recorded its slowest revenue growth in a decade. Oh, and we'll add a little note on Twitter as we are entering the Age of Elon: the platform made an operating loss of $128 million for Q1 2022. Let's file all of this under "not great". #NotSoFAANGtastic Read more here.
👟💰 STEPN – New Mobile Crypto App Pays You For Taking a Walk (Yes, Really)
You may have heard of play-to-earn (p2e) gaming, a model brought to the mainstream with Axie Infinity. For the uninitiated, p2e games offer financial incentives, i.e., cryptocurrency, for playing. Axie is considered a pioneer of this movement, and it has inspired other web3 applications to apply variations of the p2e model to their own fields. So how about some move-to-earn and getting some crypto for getting off the sofa? STEPN is a new mobile crypto app that promises to offer just that. The app aims to incentivize getting fit by providing users with the opportunity to earn GST (STEPN's in-game cryptocurrency) simply by getting up and going for a walk. Is there a catch? Yup. You have to buy a pair of digital NFT sneakers (costing anything between $1600 to almost $30K) to get started. It's similar to Axie, where players must put in capital to get the ball rolling. But the rewards are certainly real, with some users on the premium tier reporting that they have earned a few hundred dollars (in GST) per day with little effort. While STEPN is still in beta mode, our in-house crypto enthusiast Darren was able to get ahead of the curve and took his newly-minted NFT sneakers for a walk. Darren is actually on track to recoup the initial outlay on the NFT within a few weeks, but he, like others, wonders whether play-to-move is sustainable in the long run. In its heyday, it cost $300 for an entry-level Axie NFT: that's now down to $22 as players breed more and more Axies. STEPN uses the same breeding mechanic for minting new Sneaker NFTs. And as with Axie, the concern is that the prices will eventually collapse as more and more sneakers are minted. To be fair, the team behind STEPN have their eyes wide open on this problem, but it's another thing altogether to solve it. #STEPNOutForAWalk Read more here.
🧐 Stat of the Week – 1.9MM: Twitter's User Overcount
While all the recent Twitter news has been centered around the Elon Musk takeover, an interesting titbit came out last week over its user numbers – it has been miscounting them for almost three years. The miscount was down to counting single users with multiple inactive accounts, but it inflated Twitter's user numbers by 1.9 million. An understandable error, you might say. But Twitter did a similar thing back in 2017 when it counted third-party apps into its active user numbers, inflating them by two million. Lesson not learned, then. The good news for Elon Musk? When he takes Twitter private, he will no longer be obliged to share this information. #TwitterNeedsNewCalculator Read more here.
🕸️ What's dAppening?
🐵💥Yuga Labs – New BAYC NFT Collection Crashes the Ethereum Blockchain
On Saturday night, Yuga Labs launched its eagerly-awaited collection of Otherside NFTs. 100K of the NFTs, which are deeds for virtual plots of land in the upcoming Bored Ape metaverse, were offered in the drop, but demand was so great that it "broke" the Ethereum Blockchain. We are all used to seeing stories of new websites or product launches being overwhelmed by demand, but this is the Ethereum Blockchain – you know, the thing that's supposed to power the Web3 era – so this is both significant and worrying. Some users trying to buy the NFTs were charged thousands of dollars in fees for failed transactions, and Ethereum was unusable for a period of several hours. The huge demand for the Otherside NFTs was certainly a win for Yuga Labs, as it made $285 million in sales. But the crash caused a big hit to its reputation and the broader standing of blockchain technology. Users spent Sunday venting their anger on Twitter, with some reporting they had spent 2ETH ($5.6K) without getting an NFT. Yuga Labs said in a statement that it would refund gas fees for failed transactions and even hinted at building their own blockchain. The Proof-of-Stake merge cannot come soon enough for Ethereum. #YugaBreaksEthereum Read more here.
Meanwhile at 3Advance…
At 3Advance, this week, we're taking the "No Shame" pledge. In solidarity with those suffering from addiction in any of its forms, we are standing with our friends at SAFE Project. We agree that there is no shame in getting help for mental health and addiction. To take the pledge, head on over here and please, share with friends. #NoShame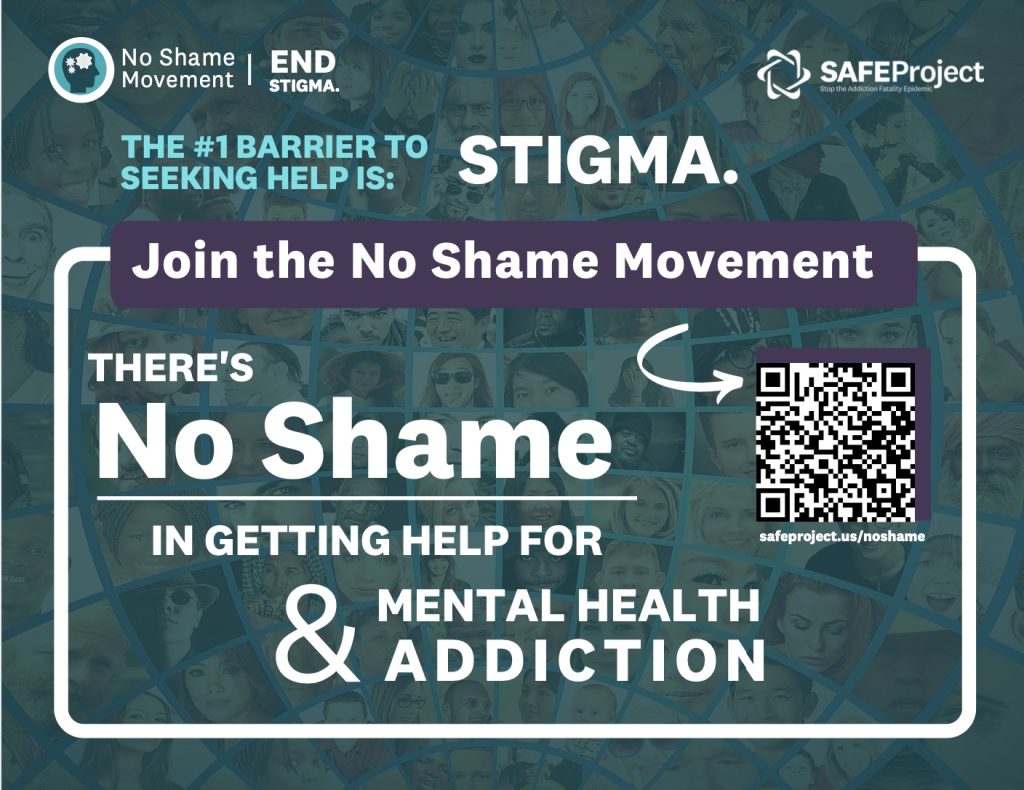 SAFE Project has been a client of 3Advance since 2019, and we are proud to support their work, and take the pledge together.
Schedule a chat with yours.
GET STARTED
Or sign-up for our weekly newsletter, What's 'Appening