News in apps delivered weekly to your inbox on 🌮 Tuesday.
WE'RE TAKING THE WEEK OFF, SO ENJOY ALL OUR MEMES FROM 2022
👀 TLDR:
In this week's What's Appening, we're gonna Be Real with you, and admit there's no new news from us this week. For it's the holidays, and we're taking a break from Elon, Zucks, SBF, and all the shenanigans – good and bad – in the world of tech! For our final newsletter of the year, we thought it would be great to look at our year in 'rearview' together. For it was an exceptional year, and it was fun to keep you all in touch with what's appening, often with a grain of salt. The memes, the news, the chaos in some realms, and a lot of true innovation and tech advances. Thank you for coming along with us on this ride. Enjoy our perfectly curated library of memes & more below. We can't wait to get started in the new year! Happy Holidays from the 3Advance Team!  
What's Appening is brought to you by 3Advance, the product development team that eats, sleeps and breathes apps. Not diggin' the apps? You can opt-out below. Forwarding to a friend? Please do 🙏. They can subscribe here or y'all can watch our video episodes on YouTube📺.
Takes 🎬
January 11th 2022:  Apple Hits $3 Trillion 🍏 📈
Apple Hits $3T Market Cap, TikTok Targets TV, Google Integrates with Windows, Samsung Embraces NFTs.

January 18th 2022: The State of Mobile in 2022 – App Annie 📈📱🏆
App Annie State of Mobile, Locket is No.1, Wordle's (Cautionary) Success, The AO's Tennis NFTs

January 25th 2022:  Twitter Blue NFT Profiles 🟦🧟‍♂️🐵
Twitter Profile NFTs, Microsoft Buys Activision, Netflix Growth Slows, Meta's NFT Platform

February 1st 2022:  Apple's Face ID Mask Feature 😷🥸
Apple Face ID Mask Update, Spotify Partners with Stripe, PocDoc CVD Test, Propy NFTs

February 8th 2022: Meta's Stock Crashes ⬇️📉
Meta's Stock Crashes, Lunchbox Raises $50 Million, Pinterest Steps Into AR, Canva's User Growth 

February 15th 2022: Peloton Fires 2,800 Staff 👎 😬 🤸
Peloton Fires Staff, McDonald's McMetaverse, Disney+ Subscribers Skyrocket, NFT Property Sale

February 22 2022:  What's 'Appening? MoviePass Makes a Return 🍿🎥🎞️
MoviePass Is Back, Twitter Safety Mode, Spotter Backs YouTube Creators, Coinbase Super Bowl Ad

March 1st 2022: Slack Suffers an Outage 🔌⚡
Slack and Others Go Down, Reddit New Features, EWA 50M Downloads, Coinbase Questions Web3 Ideals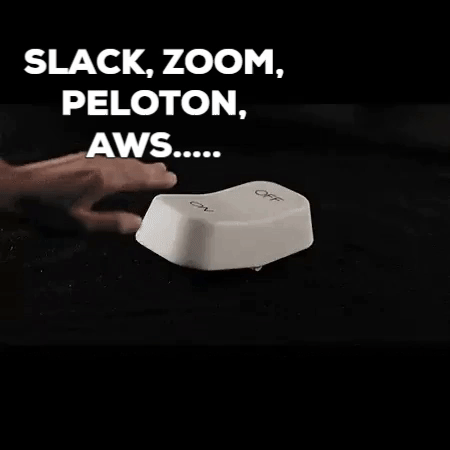 March 8th 2022:  Whole Foods: Cash Register-less Shopping 📲👋
Whole Foods' Just Walk Out Tech, Uppbeat Creator Solution, Amazon Music Grows, NFT Vending Machines

March 15th 2022: Stripe Returns to Crypto 🙌💵
Stripe Crypto Return, Uber New App Features, Typeform Raise, LimeWire NFT Platform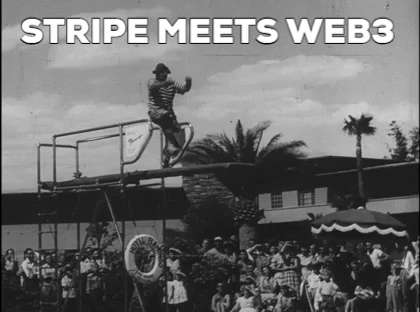 March 22nd 2022:  Amazon Prime's MGM Deal 🦁📺
Amazon Acquires MGM, Slack iPad Upgrade, DraftKings NFTs, Yuga Labs Adds CryptoPunks
March 29th 2022:  GrubHub Faces DC Lawsuit 🧑‍⚖️⚖️👎
App Annie State of Mobile, Locket is No.1, Wordle's (Cautionary) Success, The AO's Tennis NFTs

April 5th 2022: Raiders of the Best Startups 💰🏴‍☠️
 Google Vs Calendly, New Messenger Features, Twitter Co-Tweets, Amazon NFTs

April 12th 2022:  The Fast and The Frivolous 💸
Fast Burns Up, AI Illustrations from Words, BeReal Popularity Surge, Elon's Twitter Investment  

April 19th 2022:  Twitizen Kane: Elon Wants It All🌍
Elon Musk Wants Twitter, FIFA+ Scores Nostalgia Goal, Amazon & Etsy Hit Sellers, Meta Hits Creators Harder

April 26th 2022:  Musk takes Twitter 🎩🐦
Musk Twitter Deal Over Finish Line, Netflix's Subscriber Gambit, Column's Fintech Bank, Snapchat AR, Coinbase NFT Marketplace

May 3rd 2022: Pixy's Snappening, that's What. 📸
Snap's Latest Tech, FAANG Apps Earnings Hit, STEPN Pays You to Walk, Twitter Fudges Numbers, Ethereum Crash

May 10th 2022: 👋 Bye Bye Passwords? 🤞
The (Latest) End of Passwords, Plaid and Stripe Row, Spotify Lands on Roblox, The Power of Wordle, NFTs with Your Coffee

May 17th 2022:  Google "Think Different" 🤷
Google (Sort of) Copies Apple, Insta (Kind of) Copies Twitter, Musk Twitter Saga Continues, Luna Crypto Crash 

May 24th 2022:  TikTok's Game-Changer? 📱🎮
TikTok's Gaming Moves, WhatsApp Business Updates, Apple Accessibility Innovations, Spotify's NFTs

May 31st 2022: TikTok Targets Twitch 📱🔴
TikTok Live Subscriptions, Instacart New Rating System, Apple Delete Deadline, eBay Sports NFTs

June 7th 2022:  WWDC – The Apple Show 🎪📲
Apple's WWDC Event, YouTube TV Sync, Sheryl Sandberg leaves Meta, Crypto Bill Drop

June 14th 2022:  Mobile Franchise Wars 📱⚔️
Taco Bell's Mobile-First Restaurant, Spotify Audiobooks, Xbox Games Without Xbox, Web2+Web3=Web5

June 21st 2022: What's Appening: GoodbyIE, Old FrIEnd 👋🌐
Internet Explorer RIP, Snapchat Plus Plans, eBay Live App, Telegram User Surge, Live from NYC.NFT

June 28th 2022:  Better Call Sol 📱🕸
Solana's Web3 Smartphone, Netflix & Ad Bill, Metaverse Collaboration, Instagram AR NFTs

July 5th 2022:  TikTok Time Up? 📵⏰
TikTok Showdown, Pinterest's Evolution, Apple Gas From Your Dash, China's Speculation-Free NFTs

July 12th 2022:  A Bot-ched Takeover Deal 🤖🤖
Elon Pulls Out, Battle for Your Lock Screen, Meta Dumps Facebook (Sort of), EPL NFT Launch

July 19th 2022:  TikTok Takes On Google🌍🔍
  Google Discovery Woes, Netflix 💘 Microsoft, Spotify's First Heardle, A Very Murray Coinbase  

July 26th 2022:  Big Tech's Battle Royale 🥊🥊
A Special Report on Big Tech's Shifting Focus, Footie Consumption on Social Media & Coub Web3 Micro Videos.

August 2nd 2022: Keeping Up with the Algorithms 🎯🔁
  An Instagram Revolt, Meta's Bad Week, Silly Gadgets, Cloud Nine for Vendors, TIME 💓 Web3  

August 9th 2022:  dAppuccinos & NFTeas ☕🕸️
Starbucks web3 Initiative, TikTok Bytes Spotify, Amazon's Clean Up, The Hack That Never Was

August 16th 2022:  A Field of Streams 📺💰
Disney Leads Streaming, YouTube beats TikTok, Spotify Tickets, ETH Merge

August 23rd 2022:  Apple Takes Ad-vantage 🍏
Apple Adding Ads, Latest App Trends & Trials, Google's Web3 

August 30th 2022:  Into the Apple-Verse 🍏👓
Apple Reality, SpaceX Internet, Twitter Podcasts, Insta BeStealin', and a web3 Uber Rival

September 7th 2022:  Tales From "Far Out" 2022 🍏📱
  Apple's New Hardware, Snapchat Job Cuts, The Fabled Twitter Edit Button, Ticketmaster 🤝 Flow  

September 13th 2022: 2022, A Starbucks Odyssey ☕🕸️
Starbucks' Web3 Plans, iOS 16 Arrives, Twitter Buttons, Insta Retweets, The Merge Cometh

September 20th 2022:  A Figma of Adobe's Imagination💭
Adobe to Acquire Figma, iOS 16 Widgets, Smart Homes Matter, White House Crypto Framework

September 27th 2022:  NFTs Hit the AppStore 🎟️💸
AppStore NFTs, Teams Live Language, Twitch Streaming Big, Coinbase Dev Platform

October 4th 2022:  Google Ins and Outs 🐣🪦
Google Starts and Stops Products, VR Sports Potential, OG's Instattempt, Kim's Crypto Fine, Sega Blockchain Games

October 11th 2022:  Big Tech Ups & Downs 🎢🚨
Apple's Crash Detection Flaw, Twitter Deal Back On, Google's New Hardware, Binance Exploit

October 18th 2022:  Meta Broadens Its Horizons 🌍
Meta Connect 2022, Microsoft Designer, Digital Stamps, TikTok VS Amazon, Google 💘 Crypto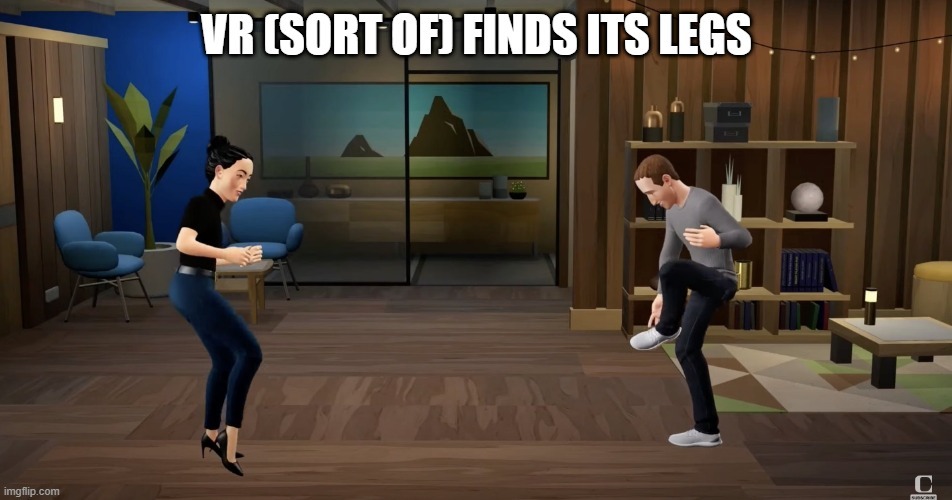 October 25th 2022:  The Kids Are Pumping Gas 🚀⛽
Gas App On Top, Forbes Vs TikTok, Kanye to Buy Parler, Reddit🫂NFTs, Plaid Wallet Connect

November 1st 2022: From Musk, A New Dawn 🐤📱
Elon's First Week, Apple Upsets Everyone, Amazon Music App Revamp, Web3 Ridesharing Disruptor
November 8th 2022:  The Great Resignation Layoff 😞🌍
Mass Tech Layoffs, Meet Budibase, WhatsApp Community Groups, US GOV BTC, Insta NFTs

November 15th 2022:  Kingdom of Crypto Implodes 📉🔥
FTX Collapse, More Tech Layoffs, Tesla Zooms, Netflix Trivia, Amazon Value, MetaMask Bridge

November 22nd 2022:  Apple Makes Metaverse Mark🍏
Apple Vs Meta? Apple Vs Epic ✅, 1Password Passkey, Canva AI, Mr Beast, Ronaldo NFTs

November 29th 2022:  AI Dominates Games Night 🤖🎲
Meta's Cicero AI, Apple vs Musk, Fizz App Fizzes, New Twitter Verification, Bored Ape NFTs

December 6th 2022:  The Search Engine Killer 🗣️🤖
ChatGPT Wows Everyone, Neuralink Brain Chips, BeReal AotY, AWS, Netflix, Coinbase Vs Apple

December 13th 2022:  Appy Days, iOS 16.2 Drops 🍏🎁
iOS 16.2 Cometh, Twitter Character Limit, Amazon Driver Tips, AI Apps Rule, SBF Arrested

December 20th 2022:  A Complete Twitshow 📢🚫
App Annie State of Mobile, Locket is No.1, Wordle's (Cautionary) Success, The AO's Tennis NFTs

📺 Check out the What's Appening video series!
Get caught up on your tech news for the year! All episodes from 2022 can be found on YouTube, Facebook, and LinkedIn. You can also watch our 'shorts' on TikTok and Instagram. As always, we appreciate y'all following along on any of these social platforms and we'd love to hear your feedback.
Schedule a chat with yours.
GET STARTED
Or sign-up for our weekly newsletter, What's 'Appening